---
Several years ago, Tom & Chee went from rags to apparent riches when the chain received an investment from one of the investors on the hit television show "Shark Tank." But the concept never achieved its potential, due to inability to provide a compelling consumer value proposition and having a high cost of development. Enter GSR Brands, which bought the chain and set out to revitalize Tom & Chee's by changing the form and function of the concept. In doing so, GSR made sure to optimize both customer's experience as well as the team member's journey to deliver optimum hospitality while streamlining development costs. The new concept aims to develop appropriate unit economics for the existing business, while ensuring an upside in sales capacity. Roger David, CEO of Tom & Chee, and Juan Martinez, principal and co-founder of Profitality Labor Guru, will take you through this evolutionary journey.
Roger David, President & CEO, GSR Brands, Gold Star, Tom & Chee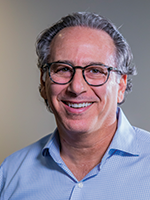 Roger David started his career at Gold Star as a dishwasher and now leads the organization that boasts two iconic brands in its portfolio as President and CEO of GSR Brands, the parent company and franchisor of two successful brands: Gold Star and Tom & Chee. David oversees a team of dedicated professionals working to continue building the Gold Star brand that the first generation of his family began more than 50 years ago. Since being named president and CEO in 2015, David has expanded the business to include Tom & Chee, the famous grilled cheese melts and soup restaurant chain that rocketed to stardom thanks to a successful appearance on ABC's Shark Tank, as well as the creation of GSR Brands.

Under his leadership, Gold Star completed strategic updates to all areas of its business in order to drive success and growth for the next 50 years and beyond. A $25 million investment translated into a new restaurant look, menu and guest experience for its 70+ locations throughout Ohio, Indiana and Kentucky. David believes restaurant brands are built table side and has advanced the company's training and development efforts, as well as a deliberate investment into facility efficiencies in order to build environmentally-friendly restaurants, which pays off for franchise owners who are realizing improvements in labor costs, energy usage and employee productivity. Those same learnings are being applied to Tom & Chee, which launched a new store prototype that includes redesigned spaces, updates to the brand, and a simplified menu that will allow franchisees to run more profitable restaurants.
Juan Martinez, PhD, PE, FCSI, Principal & Co-Founder, Profitality Labor Guru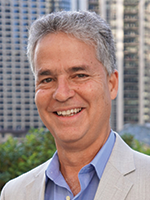 Juan Martinez is a 37 year industry veteran and currently Principal and Co-Founder of Profitality Labor Guru (PLG), an Industrial Engineering Consulting Company that helps brands optimize their investment to drive better unit economics. His experience spans to over 100 different concepts across all menu and service system offerings.

Prior to founding PLG, Juan spent 17 years in the Burger King system, where he was the Director of Research & Development, responsible to lead innovation in the area of menu, equipment and operations development.

Juan is a licensed Professional Engineer, with a Bachelor of Science in Industrial and Systems Engineering from Georgia Tech, and an MS in Engineering Management and PhD in Ergonomics from the University of Miami.

He is a member of Foodservice Consultants Society International (FCSI), where he is a member of the "Board of Trustees", as well as the Institute of Industrial Engineering (IIE). As an industry "thought leader" Juan frequently speaks at industry gatherings, and has written over 100 articles in foodservice and Industrial Engineering Journals, including a regular column in Foodservice Equipment & Supplies Magazine. Juan is also a Fellow at The Culinary Institute of America.