---
In order to remain relevant in the eyes of the consumer, today's restaurant concepts need to be more in tune with their clientele than ever before. To do so, operators need to be able to adapt not only when it comes to menu composition but also with design, real estate selection and more. When getting their food some customers may want to drive up while others will prefer to walk up and some will want to dine on premises. This session will explore how operators can remain flexible by design to adapt to customers' preferences
Jill Ventura, Director of Restaurants, Core States Group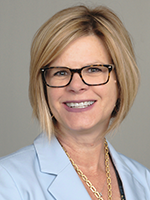 A leader in restaurant and hospitality design, construction, and development, Jill Ventura serves as an expert resource to Core States' growth team. Responsible for augmenting the restaurant market across Core States' in-house services, she works with new and existing clients to provide turn-key solutions for their quick-serve, fast casual, casual, and fine dining rollout programs, and specialty projects.
Over her 30-year career, Jill maintains leading edge awareness of market trends and opportunities to expand accounts. She has cultivated project teams and carried responsibility of strategic growth in several leadership roles for firms including Corner Bakery Café, Le Duff America, and Wasserstrom.
About Core States Group
Our fully integrated services create an end-to-end partner for our restaurant clients, allowing us to work together on all aspects of their programs. Our in-house services include architecture, engineering, program and construction management, signage and brand management, and energy solutions. With more than 500 team members and a national footprint, we facilitate a streamlined approach and speed to market for some of the world's leading restaurant brands.