---
Innovation is the norm in the commercial kitchen, not the exception. Want proof? Look at all the ways commercial kitchens have evolved over the years to meet changing consumer preferences for both food and service styles. Yet the introduction of increased automation to solve current and future challenges for operations spanning all segments remains of critical importance. That's because these emerging solutions can help operators make effective use of what labor they do have while also enhancing their environmental profiles. And data will help create context and lend credence as operators strive to find the right solutions to their challenges and address the opportunities that await their businesses.
Meghan Daro, Vice President, Consultant Services, Middleby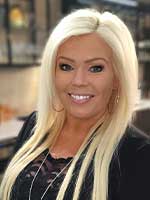 Meghan Daro serves as Vice President, Consultant Services for Middleby, a global food and beverage leader with net revenues of more the $4 billion and a product portfolio that includes over 60 industry leading foodservice equipment Brands for both Commercial and Residential applications. Ms. Daro joined the Middleby family in 2018 beginning at Follett, a Middleby beverage group Brand.
Previous to Middleby, Ms. Daro served as Brand Director at Scotsman, an Ali Group Company. She directed the marketing team in brand communication and evolution, channel-partner engagement, research and insight development and foodservice industry relations.
Since joining the foodservice industry in 2004, Ms. Daro has served in almost every segment of the industry. She holds business degrees and certificates in marketing, communications, hospitality and professional sales. Daro began her culinary foundation working back of house operations in catering.
Ms. Daro became a Certified Foodservice Professional (CFSP) in 2016. She recently completed her Hospitality Beverage Specialist Certification. And, she currently serves on the North American Association of Food Equipment Manufacturers (NAFEM) Young Executive Forum. She has been honored as a Rising Star by the Society for Hospitality Foodservice Management (SHFM) in 2019, 2020 and 2021. And, currently sits on the Industry Advisory Board (IAB) for several associations. Ms. Daro was honored as a Change Maker, Rising Star for the Women's Foodservice Forum (WFF) for 2020.
She has been the proud recipient of many additional foodservice creativity awards including a Platinum MarCom award, the Hermes Creative award and a Muse Award for Media and Technology. She was also awarded the O'Connell Award for Achievement, Scholarship and Service. Ms. Daro has focused on a balance of food and beverage with a strong emphasis on the origins of foodservice technologies with a progressive vision for the future of the design industry.
Ms. Daro is a Chicago, Ill. native and has a career long passion and concentration specific to food and beverage, and she champions gaining more young professionals in the foodservice industry with the goal of sharing her knowledge with future generations.